Responsive &
Customizable AR

Black Math x Reality Labs

When a client uses the terrifying idiom

"we're building the plane as we're flying it,"

they usually mean we're developing a design language while we animate. Or that we're finessing a script while already storyboarding.
But when the client is Meta, and the project is building hundreds of Augmented Reality assets and a pipeline for future artists and creative teams, it carries a deeper weight. It means that we are taking part in answering the biggest questions our industry is asking right now: What is the future of visual communication? How will we connect with each other in 10 years? In 20? What can we create with today's tools that the artists of tomorrow will be able to build on, to reimagine, and to give new meaning?
Black Math's partnership with Meta went beyond the sum of the creative (what are we making?) and the technical (how does it work?). The mission to break ground for future AR creative communities challenged our team in every way over the course of a year dedicated to building the playful 2D, 3D, loop-able, chain-able, customizable building blocks that will be the foundation of the way we connect for decades to come.
Get your barf bags ready—cause we're aiming for the clouds.
We served as a test group of creatives who helped to define, implement, and evaluate strategic pipelines for the future of AR experiences — AKA modular assets that are equipped to: 

respond

to user input,

react

to each other,

interplay

with space realistically, and altogether form a

robust content library

. This meant diving deep into development with the Meta team, learning all the ins-and-outs of what the ins-and-outs even were.
From the ground up, we built sandboxes of all kinds & filled them with versatile tools for future play, predicting both the

expected and not-so-expected ways

 

that users might want to combine & chain assets

for their own unique experiences.
We also helped open the door to

increased user input

with virtual objects, developing a range of

default 3D text styles

 and a series of

editable objects

for users to insert their own words, change colors, or personalize design & animation details.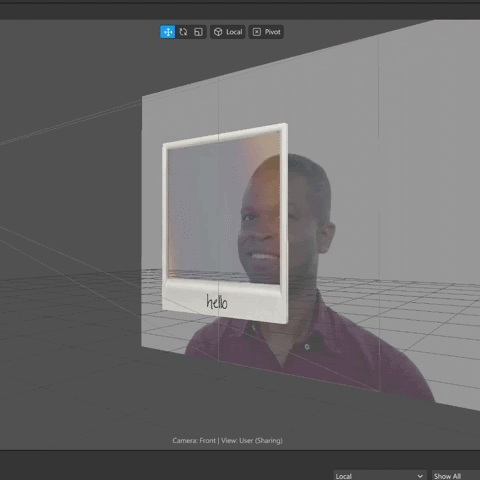 And of course, we dove deep into

all the feeeeeeels,

asking questions like "How & when do people communicate digitally?" "Which emotions do they most commonly want to share?" and "What tools would be most helpful in enhancing those situations?" ...resulting in tons of

emotion-driven kits

full of crying onions, pooping pigeons, sassy peacocks, and more baby duckies than a normal-sized heart can handle.​​​​​​​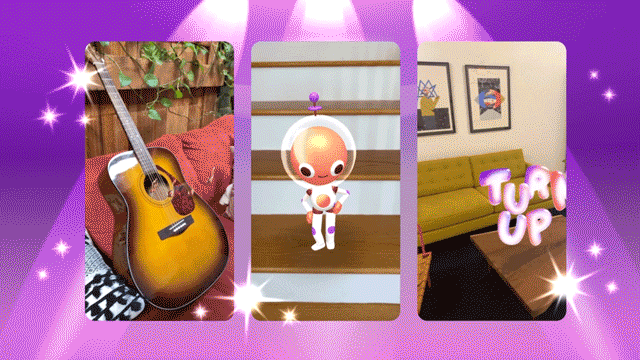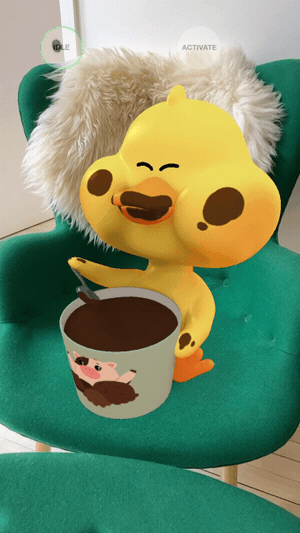 At 

Meta Connect 2022

, Virtual Objects were officially unveiled as part of the "early beginnings of the tools needed to build world-facing, interactive AR experiences that will contribute to the augmented layer of the metaverse." 
What exactly the future looks like from here, we can't be sure—but we have a mocap suit now, so we'll do our best to keep filling the world with as many kinda-creepy-twerking-dancer-things in as many worlds as clients will allow.